I am very happy I took tomorrow off. I consider it a "mental health day," and I will be working on my mental health via shopping all day! I have a huge Christmas list of gifts to buy and I am excited to start checking things off of my list. Then, it's bff night with Suki! We are planning on seeing "Brothers" during one of the earlier showings, and then going to dinner and hanging out all night. I am hoping frozen yogurt is in the plan. Even though we live two hours apart we manage to spend a lot of time together, and I feel very lucky about this. We've been close for a long, long time and have seen each other through just about every season of our lives, which is awesome. When I write about her, I'll go back and forth between calling her Suki and Sarah, and both mean her! It's funny but we both call each other Suki- it's a name that originated a long time ago, during one of our crazy nights, and it's stuck. Suki, Sukisu, Sukisuki...it's all the same. I love her so much and it's so awesome because her and Hank are very close too since we all spend so much time together. I just love her so much and words can't really even begin to express how I appreciate her. Besides Hank and my sister, she is one of the few, few people who know me inside and out...and I love that. She literally knows me better than I know myself most of the time. Sarah is such a great person and I feel lucky to have in her in my life forever. :)
This definitely calls for a little photo journey! I have a million and a half photos of us from so many different occasions so I will just share the first ten or so I pull up.
How funny are these old photos of us? We are maybe 20 here? I am loving my little chubby face! haha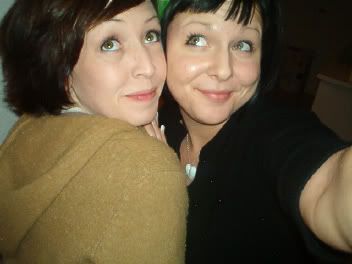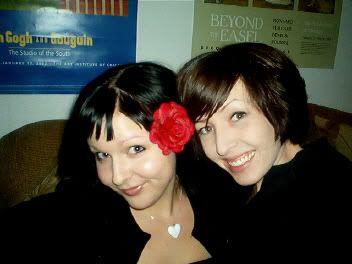 at my first graduation (B.A. in English) from NAU in 2004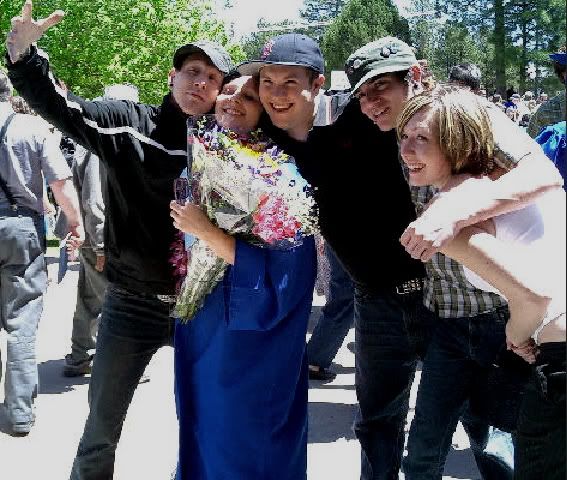 And here we are, a little more up to date over the past few years-
Last summer
country dancing!
enjoying a pretty day outdoors
hula hooping at a 4th of July party
enjoying brunch on a Sunday morning
chaperoning one of the high school's Proms with me! Don't we look proper ;)
rollerskating!
this fall
and on Halloween...she was my captain!
So, what are your weekend plans? Are any of you planning to see Brothers? I have been looking forward to it forever, and I am very very excited about it. Here's the trailer in case you haven't heard about it yet.
Have a wonderful Thursday night!