Hello readers of Sometimes Sweet! I'm Marie of
Marie Bee
. My blog is my outlet for sharing what's on my mind or in my ears,
shop
news, and probably most of all, my 18 month old boy, Ephraim. I'm so happy to be here while Danielle and her family are off enjoying the East Coast.
My family and I just moved into our second house in May, and today I'm going to share some bits of artwork that have helped turned our new-old bungalow into a cozy home.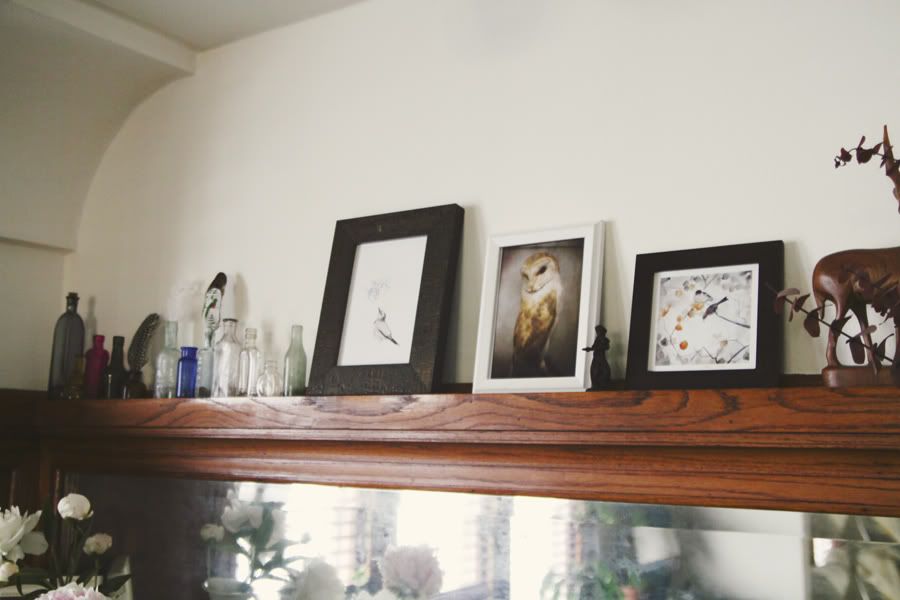 Bird prints | Owl print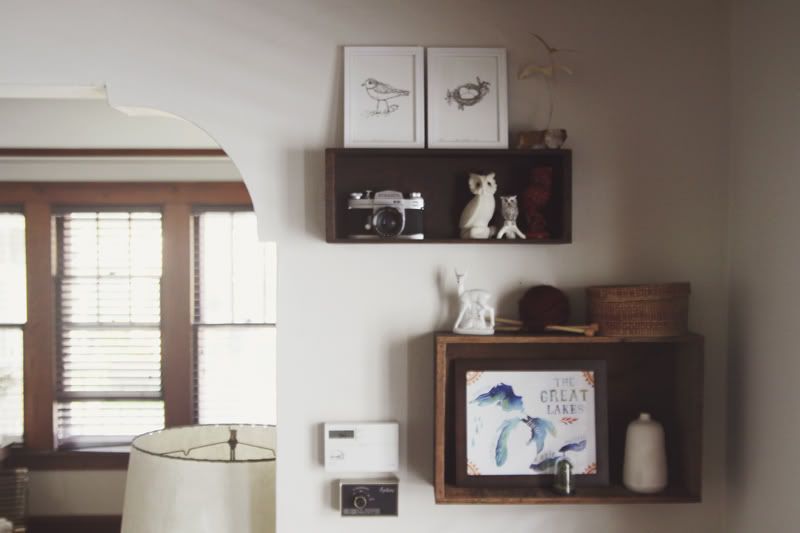 Bird & Nest prints | Great Lakes print | Porcelain vase
(I was thrilled to find the old wood crates left in the basement. Voila- shelves!)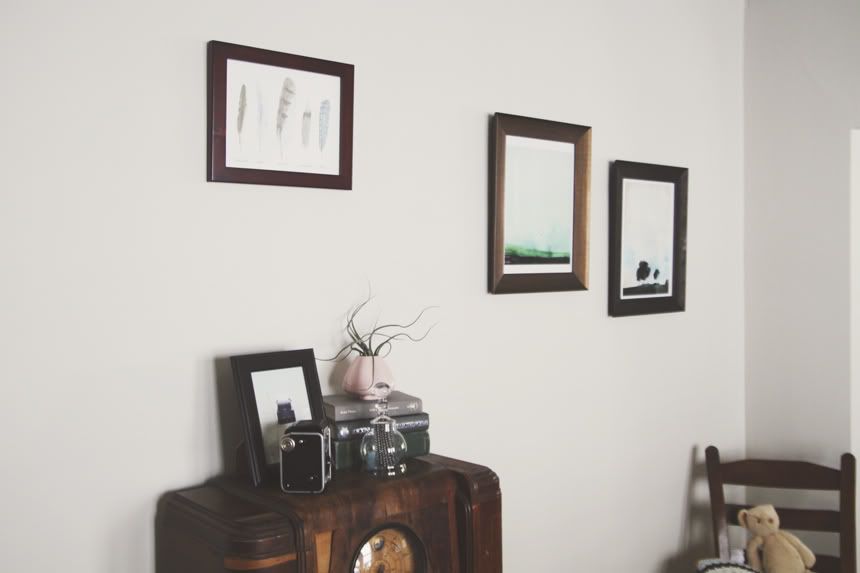 Feathers print | Watercolor prints

Dairyland print

Wool pillow covers | Cozy thrifted throw


Assorted prints found on Society6. I got lost on that site for a night, so many amazing artists!


One of my absolute favorite things about summer is the abundance of fresh flowers around the house, courtesy of our weekly farmers' market.


I've still got some walls to fill, and I'm excited to see what this summer's rummages, thrifts and Etsy splurges add to our home. Have a wonderful day, everyone!